1.1.1 View All Pick Orders
1.1.1.1 Access the View All Pick Orders grid
On the left-hand banner, click the Outbound icon.
From the Outbound Actions Menu, click on View All Pick Orders.

A list of all pick orders will display in the View All Pick Orders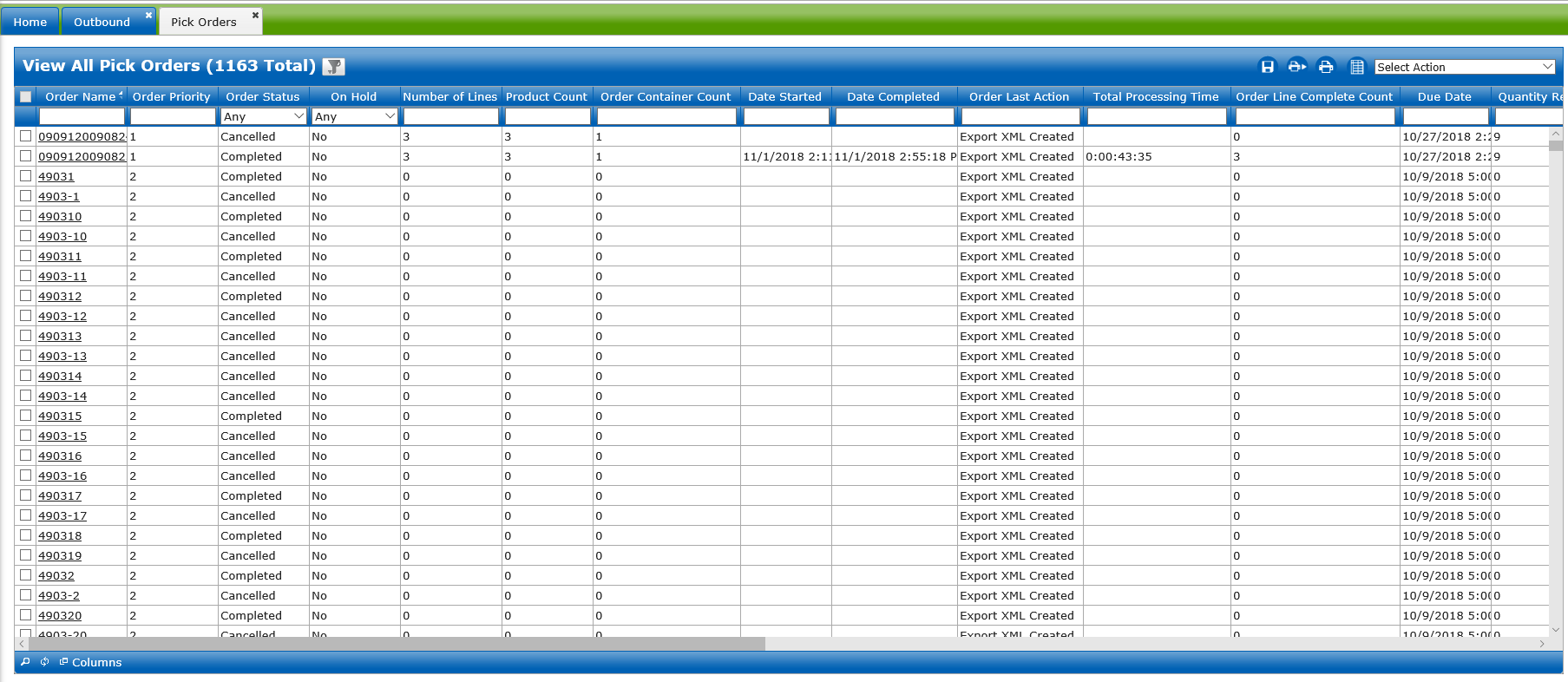 Use the Select Action drop-down to Place on Hold, Decommit, Assign, Cancel, Remove Order From Wave, Remove Order From Shipment, Release Hold, Change Priority or Update Incomplete Order Rule.

1.1.2 View Order Details
Click on the Order Name hyperlink to open the order details in a new tab.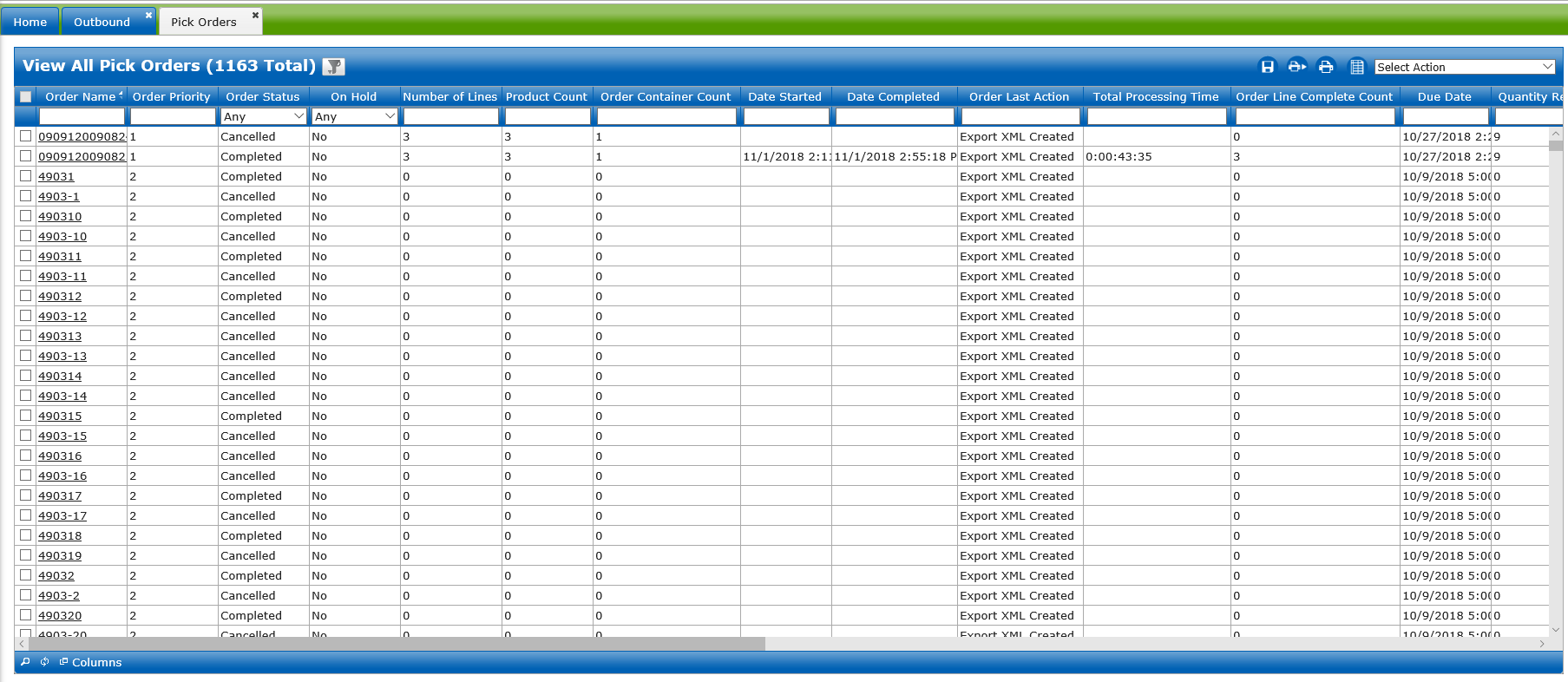 Toggle between order tabs to view relevant order details including: Order Details, Order Lines, Order Statistics, Container Details, Journal Details and Order Issues. Use the Select Action drop-down on the right-hand side of the screen to select an available action on the order.