Step 1.
GO to https://support.bastiansolutions.com and SIGN IN with your credentials.
This will take you to your user home page.

 Step 2.
CLICK on the "Review Cases"- clipboard icon.

 Step 3.
You will then see a list of all of the tickets that you have submitted.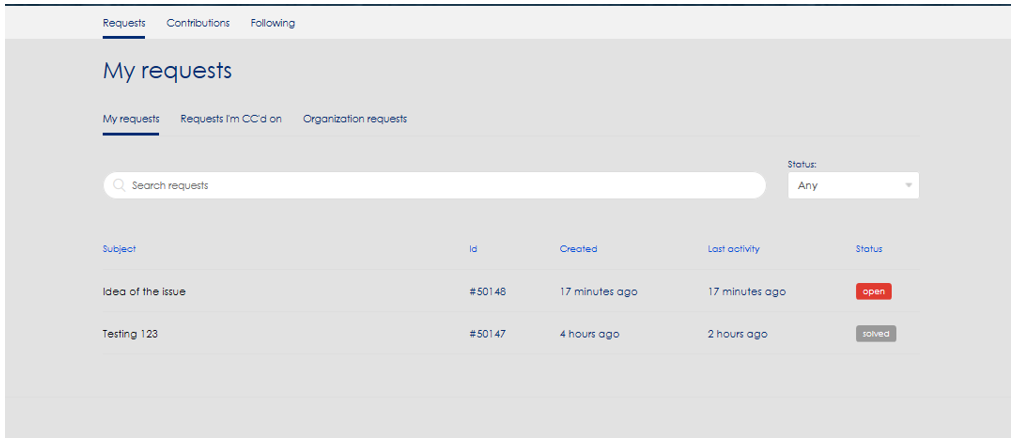 You can narrow down your search according to the status of the ticket. You can view any ticket that you have submitted or narrow the search by looking at tickets that are still open, waiting for you to reply to, or tickets that have already been solved.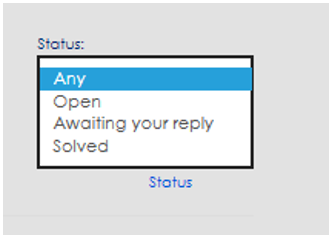 You can also narrow your search depending on the type of request. Requests that you have put in, requests that someone within your organizations has put in, as well as requests that someone else has created but you are CC'd on.
CLICK on the subject of the ticket in order to review the details.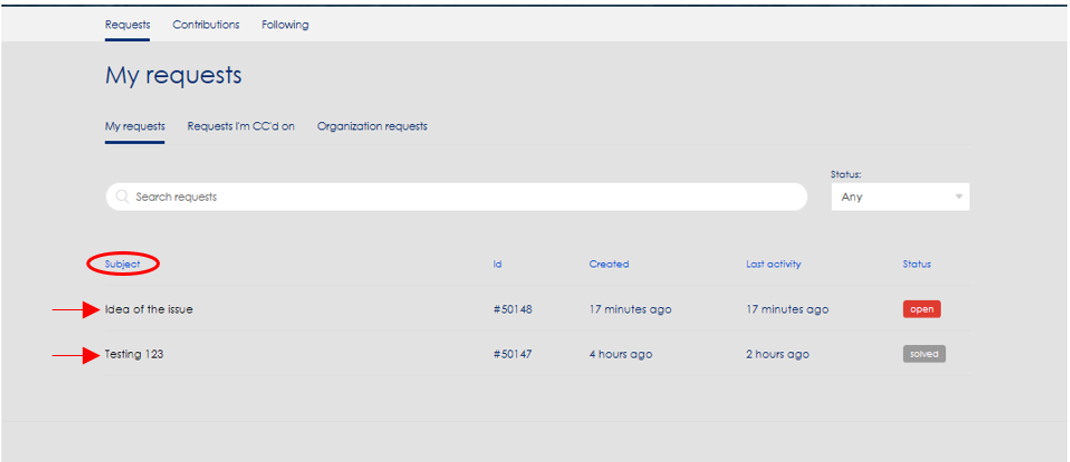 Step 4.
Once you are viewing your ticket you are able to see all the details of the ticket.
Subject/Title of the ticket. The Requester and the Description of the ticket. When the ticket was created and modified. The error message and application name that the requester attached to the ticket along with the status of the ticket.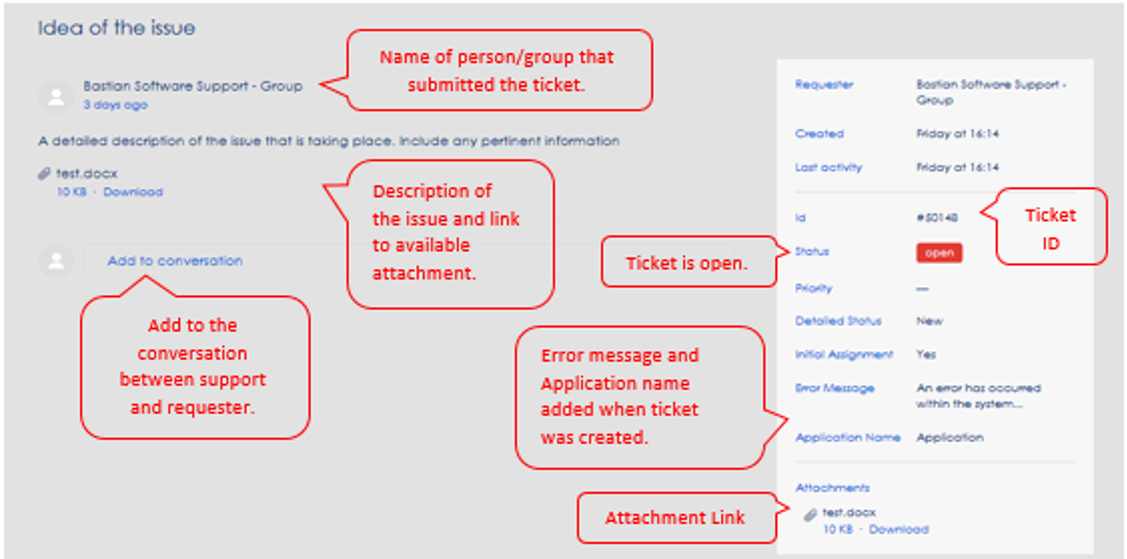 Step 5.
ADD to the conversation. CLICK on the 'Add to conversation' link. A text box will appear allowing you to add additional information, ask a question, answer a question, etc. You can also add an attachment.
Once you have added everything you wanted to add, CLICK the 'Submit' button.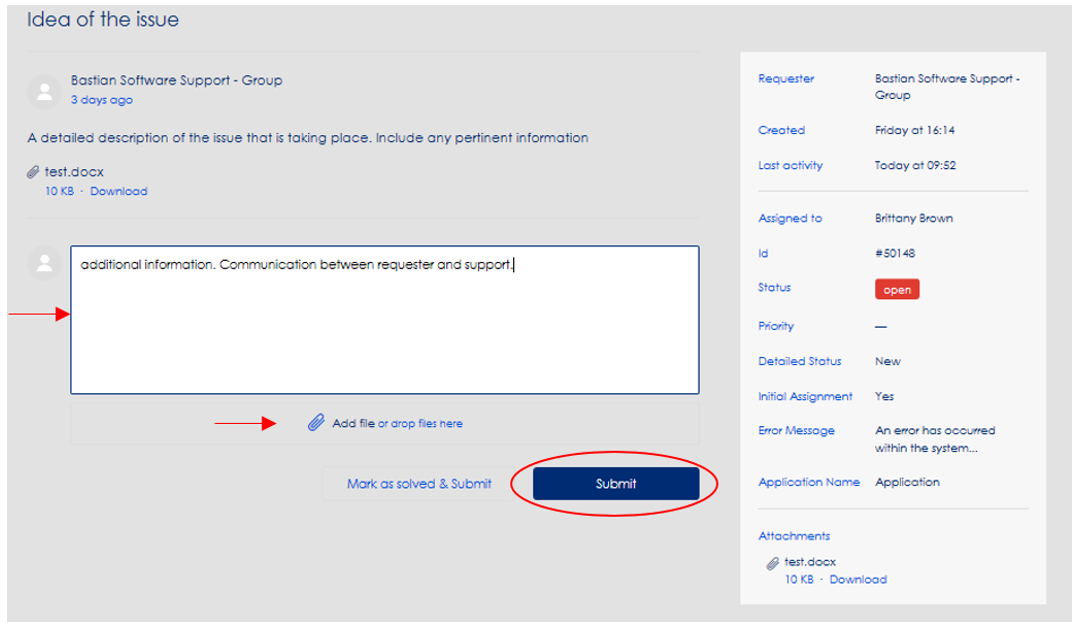 Once the comment has been submitted, everyone attached to the ticket will be able to view the comment as well as accessing the additional attachments that may have been added.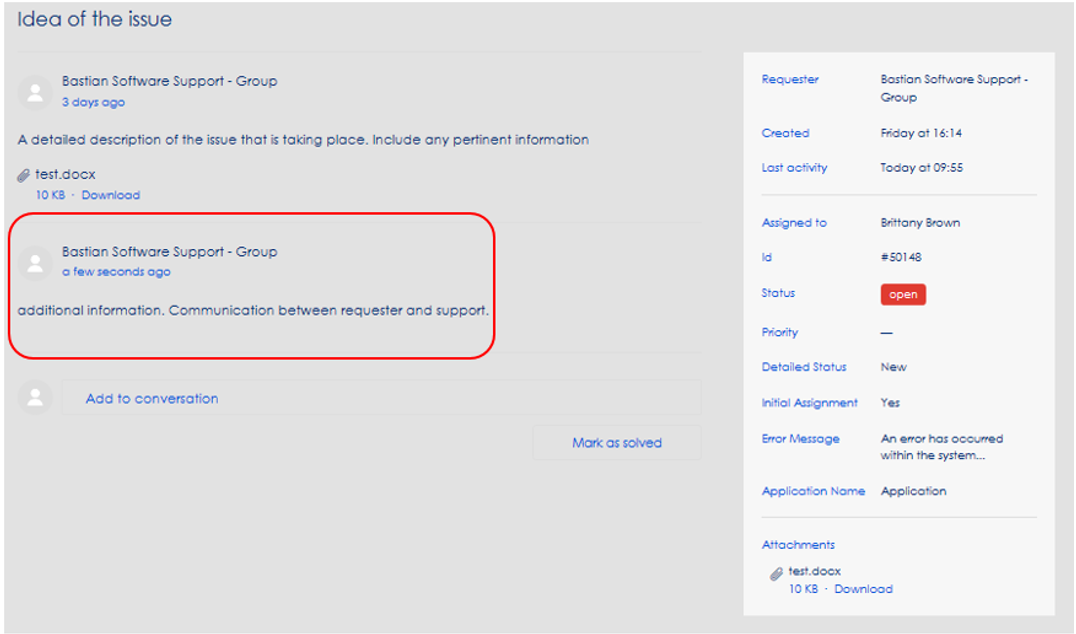 Step 6.
Sometimes support will ask for information. When this happens, the status of the ticker will change to 'Awaiting your reply'.

You will be able to see the status of the ticket within the ticket and in the list of tickets.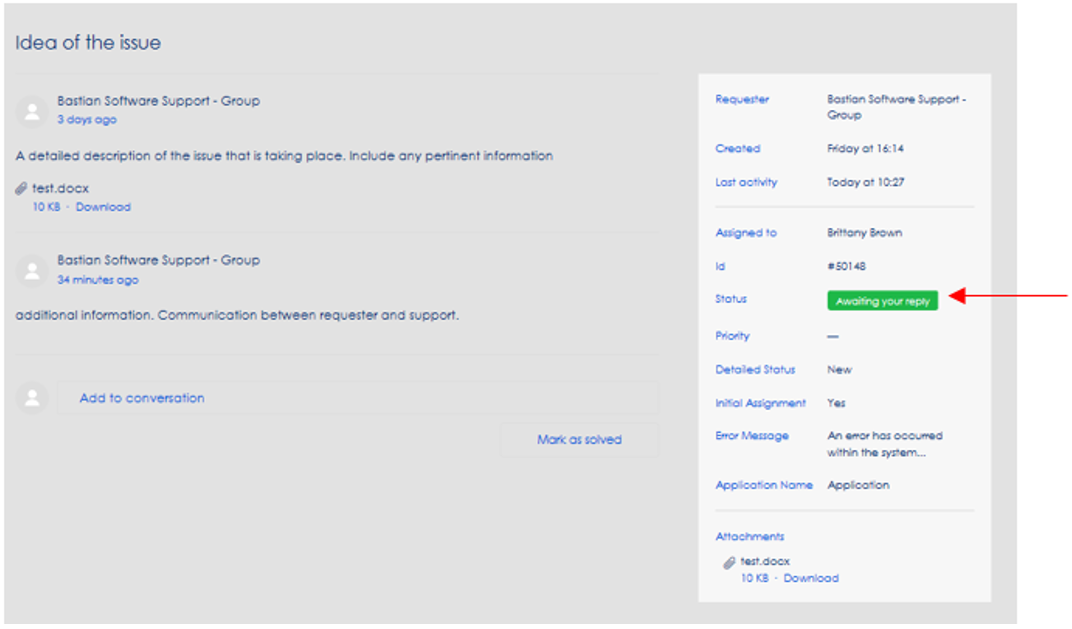 To REPLY, CLICK the 'Add to conversation' button. Once you have submitted the information, the status of the ticket will return to "open".

Step 7.
If the problem has been solved, you can CLICK the 'Mark as solved' link. This will change the status to "solved". Support may also change the status to "solved". You can still add to the conversation even in the closed status.